GET RID OF ANY UNWANTED HAIRS
Waxing Treatments in Bideford
---
With our experienced team of beauty therapists, we know how important it is to get waxing right. Whether you're coming to us for an eyebrow wax or a bikini wax, giving you the perfect treatment and watching you walk away happy with your new look is what drives us to be the best at what we do. If you're looking for a salon for your waxing needs in Bideford or the surrounding area we're here for you, whether it's something one off or a regular appointment.
---
PROFESSIONAL AND RELIABLE SERVICE
Facial & Body Waxing in Bideford
---
We provide a range of waxing treatments to keep you looking your best, including eyebrow waxing, lip & chin waxing, underarm waxing, half, three quarter and full leg waxing, half and full arm waxing, back waxing and bikini and thong waxing too, so no matter what you're looking for we've got the perfect treatments and the best beauty therapists to carry it out for you. Interested in Booking? Take a look at our price list below or click on the book now button to secure your appointment.
---
Waxing Treatments
Eyebrow Waxing
Lip/Chin Waxing
Underarm Waxing
1/2 & Full Arm Waxing
Back Waxing
1/2, 3/4 & Full Leg Waxing
Bikini Waxing
Thong Waxing
Lip, Chin & Eyebrow Combo Waxing
OTHER SERVICES
Looking for
something else?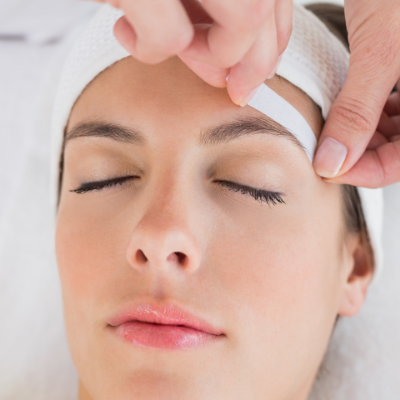 HERE FOR YOU BEFORE, DURING AND AFTER
Waxing Advice and Aftercare
---
We don't just carry out treatments here! We believe in letting you know the best way to look after your skin after an appointment and the best products to use based on our personal experience. We want to see you again and again for your beauty needs which is why we always provide the best in service and in after care too. If you'd like any advice, feel free to contact us here and one of our experts will talk you through what would be best for you based on the treatment you need.
---
Sign Up to The Expert Corner
Be the first to hear about our latest offers and get expert tips from our stylists and therapists