FADES, TRIMS AND EVERYTHING IN BETWEEN
Barbers in Bideford
---
We know that grooming is just as important for men as it is for anyone else, so we're proud to offer a barber shop in our salon where you can come in, get comfy and feel at home whilst making sure you're looking tip top for your next date night. Our barber Emma will have a chat about what look you're going for and from there the rest is in her capable hands.
---
YOUR LOOK, OUR SKILLS
Bideford Barbershop
---
We'll see to all of your needs, with services including scissor trims, clipper shaves and beard trims. Emma is well experienced, and always keeps up to date with the newest trends and expert techniques needed to ensure you leave with the look you want - plus, we've got our own beer fridge, so you can relax, unwind, and enjoy a cold refreshment whilst you get your trim.
---
Barber Shop Services
This is the 1st item
This is the 2nd item
Age 0-2 Cuts
Age 3-6 Cuts
Age 7-12 Cuts
Gents Cuts
Gents Cut Including Fade
Gents Wash & Cut
Gents Cuts & Beard Trims
All Over Clipper Cuts
O.A.P Cuts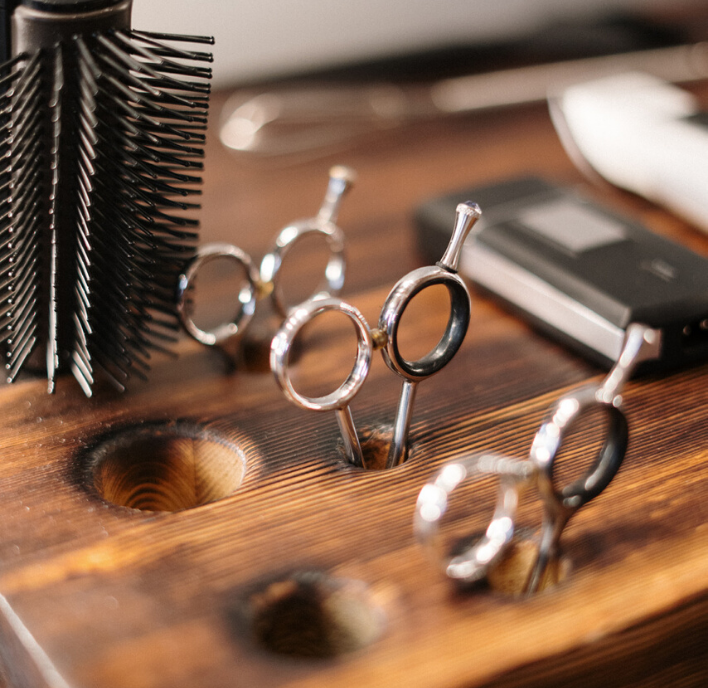 OTHER SERVICES
Looking for
something else?
OUR WORK
The cleanest fades and tidiest trims...
---
Sign Up to The Expert Corner
Be the first to hear about our latest offers and get expert tips from our stylists and therapists