RELAXATION SPA LOUNGE
Spa Lounge in Bideford
---
We're delighted to have finally completed our dream expansion by adding a relaxation & spa lounge to our salon. Having an additional spa lounge and relaxation room to complement our hair and beauty treatments has always been our ultimate dream, especially as we feel a spa in Bideford has always been something that's missing. Our spa lounge is by appointment only and packages include time in our Sauna and Spa room, Prosecco and choices from selected beauty treatments. You can find out more info about the spa packages, what's included and costs on our price list below. To book a package, please following our usual booking links and look for the spa packages.
---
PAMPER TIME
Enjoy our Spa and Sauna in Bideford
---
The relaxation and spa lounge has been put together to offer a room of tranquility, where you can get away, enjoy some much needed me time and slip into another world whilst being pampered with your favourite treatments from our talented beauty therapists. The spa lounge features a 1-4 person Sauna and a rattan day bed and it's been carefully decorated to provide a light and breezy feel as well as sensitive lighting and a water fountain so you can unwind in total relaxation whilst sipping on some Prosecco (or refreshment of your choice) in between your appointments, because you deserve it! This would be perfect for mother and duaghter time, get togethers with a small group of friends or a small hen party.
---
OTHER SERVICES
Looking for
something else?

Self care is important. It's vital to take some time out of your busy life to prioritise feeling
THE SPA
Some pictures from inside the spa lounge
---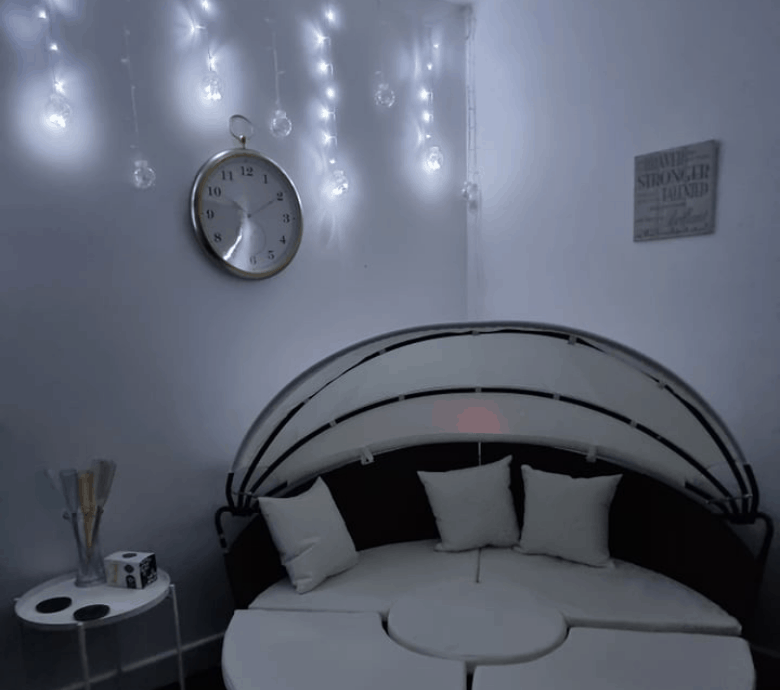 SPA PACKAGES
Spa Days in Bideford, North Devon
---
Initially the spa will only be available to book with one of our set spa day packages. We've got 4 initial packages you can pick from which are Bronze, Silver, Gold and Platinum which will be available to book from between 1-4 people at first. This is to ensure we're complying with COVID restrictions and numbers may well increase in the future. The packages include options for massage, facial, luxury facials, pedicure, manicure and body wraps, time in the spa and sauna, complimentary refreshments and the chance to be absolutely pampered by our wonderful team and made to feel like a queen for a few hours all in the centre of Bideford. What could be better than that? For full package break downs, prices and times please see our price list below. To book, click here.
---
Sign Up to The Expert Corner
Be the first to hear about our latest offers and get expert tips from our stylists and therapists