TREATMENTS THAT MAKE YOU FEEL LIKE A NEW YOU
Beauty Salon in Bideford
---
Self care is important. It's vital to take some time out of your busy life to prioritise feeling - and looking - exactly how you want to be. Here at Beauty & The Bleach, we're able to offer a wide range of beauty treatments that'll leave you feeling relaxed and rejuvenated. In our friendly salon, we pride ourselves on offering a friendly, comfortable environment - one that lets you truly relax and allow someone else to take care of you for a change. Our beauticians are extremely experienced in a wide range of treatments, and can offer a variety of services designed to help you feel like your best self. We're friendly and professional, and we'll create the perfect setting for you to leave feeling utterly refreshed.
---
THE BEST YOU DESERVES THE BEST PRODUCTS
Our Trusted Beauty Products
---
We're careful about the products we use, only using items that we've tried and tested ourselves, from brands that we believe in. We're careful to work with businesses who value natural ingredients free from man-made nasties - like Kaeso Beauty Treatments, who carefully source the best botanical ingredients and are free from parabens, sulphates, and other artificial content. For nail care, we use INK London - we love the strong pigmentation in their products, with colours that stand out whether you choose a vibrant or neutral shade.
---
Beauty Treatments
Full Body Spray Tanning
1/2 Body Spray Tanning
Full Set Natural Lash Extensions
Full Set Russian Lash Extensions
Natural Infills Lash Extensions
Russian Infills Lash Extensions
Super Volume 14D Lash Extensions
Eyelash Tint
Eyebrow Tint
Eyelash Lift & Tint
Eyebrow Lift & Tint with Eyebrow Wax Combo
Henna Brows
Brow Lamination
More Beauty Treatments
Eyebrow Waxing
Lip/Chin Waxing
Underarm Waxing
1/2 & Full Arm Waxing
Back Waxing
1/2, 3/4 & Full Leg Waxing
Bikini Waxing
Thong Waxing
Lip, Chin & Eyebrow Combo Waxing
Indian Head Massages
Hopi Ear Candles
Mini Facials
Luxury Facials
OTHER SERVICES
Looking for
something else?
OUR WORK
Take a look at our expert beauty therapists work first hand.
---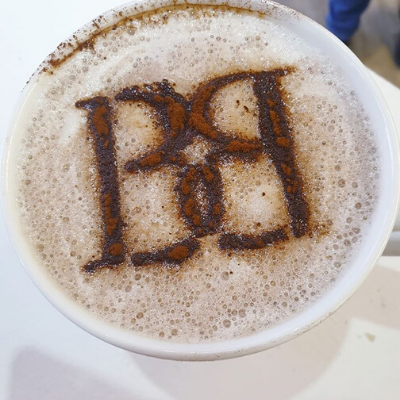 EVERYBODY DESERVES SOME ME TIME
Treat Yourself at Our Beauty Salon
---
Whether you're looking for beautiful nail treatments, rejuvenating massages or waxing services, we promise an experience that'll leave you feeling like the best that you can be. Our goal is to leave you feeling like you're on cloud nine, from our complimentary refreshment menu to our relaxing salon ambience. Get in touch to book an appointment or to talk to one of our skilled beauty therapists directly.
---
Sign Up to The Expert Corner
Be the first to hear about our latest offers and get expert tips from our stylists and therapists