BECOME A NEW YOU
Non-Surgical Treatments in Bideford
---
As well as offering hairdressing, barber and beauty treatments, Beauty & The Bleach is able to offer non-surgical treatments for our clients. Most notably, we can offer the CACI Face Lift, and other CACI non-surgical procedures which is an amazing and award-winning treatment backed by twenty years of research and known to be one of the best treatments in the industry.
---
CAN WE HELP YOU?
CACI Non-Surgical Treatments
---
As well as the face lift, our CACI machine can offer a number of body treatments, including breast lifts, leg lifts, stomach toning and more. It works by toning and tightening muscles, and can help to lift parts of your body, or rid you of unwanted cellulite. We're also excited to announce that our therapist is currently in training to provide a new non-surgical treatment of radio frequency assisted liposuction. This not only dissolves unwanted fat, but also encourages collagen production and reduces cellulite appearance too, and of course, it's completely non-invasive. Want to know more about how our CACI treatments or any new treatments we're going to be adding? Get in touch with one of our experts using the button below.
---
OTHER SERVICES
Looking for
something else?

Self care is important. It's vital to take some time out of your busy life to prioritise feeling
We understand that piercings require safety and care; our studio is always clean, sterile and safe.
OUR WORK
Up close and personal with our non-surgical treatments.
---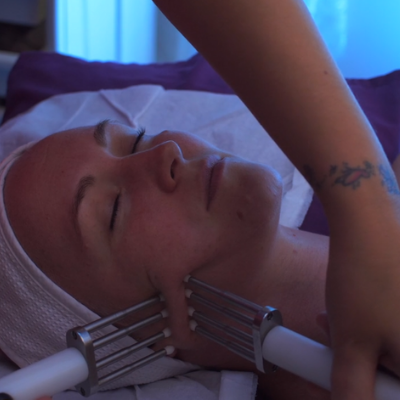 WANT TO KNOW MORE?
Talk to us about
your Requirements
---
Whether you already know what you're looking for or whether you're just interested in what the potential results could be for you, our friendly and skilled team are on hand to provide you with all the advice you need to make a decision about what treatment is right for you. Get in touch with one of our team today using the button below.
---
Sign Up to The Expert Corner
Be the first to hear about our latest offers and get expert tips from our stylists and therapists