INTENSE PULSED LIGHT
IPL Hair Removal in Bideford
---
IPL is a hair removal treatment which stands for itense pulsed light. It uses heat and light pulses aimed at the hair root to produce heat to help reduce or eliminate hair growth in any area on the body, or full body. It will only work on dark hair, and won't have the same results on grey, blonde or ginger hair colours. It can also help to eliminate or reduce rosacea, acne, thread veins, age spots/skin pigmentation. IPL uses controlled light in specific wavelengths to alleviate the inflammation, redness, pimples and uneven skin tones caused by the condition. IPL offers a gentle, long-lasting solution for those suffering from Rosacea by providing a gradual and natural improvement to the skin's appearance. With just a few sessions, IPL treatments can clear up even the most extreme cases of facial acne and/or acne scarring. With alternatives like oral antibiotics that can be harmful to some patients, IPL therapy is a safe and easy option for acne removal.
---
REDUCE EXCESS HAIR
Laser Hair Removal in Bideford
---
You can have single IPL sessions or a course of treatments, with a course producing the best results over time. If you wax regularly, then this is the treatment for you and in the long run having IPL done can save you a lot. Once the hair is reduced or removed, it does have the chance to grow back if you go through a drastic hormone change like pregnancy or menopause. A consultation is required before any treatment can be applied and you cannot have it done 6 weeks before or after a holiday, if you're pregnant or if you're being treated for cancer.
---
OTHER SERVICES
Looking for
something else?

Self care is important. It's vital to take some time out of your busy life to prioritise feeling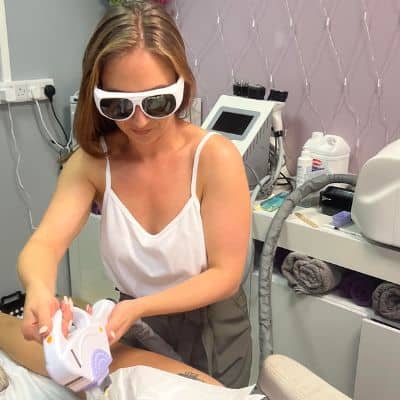 WHAT ARE YOU WAITING FOR
Book a Consultation for IPL
---
If you'd like to know more about what's involved in IPL for either hair removal or for treating skin conditions, please get in touch to book a consultations. Consultations are £30 and during this time we can discuss what areas you would like to treat as well as how many courses of treatment we think it will take to achieve elimination.
---
Sign Up to The Expert Corner
Be the first to hear about our latest offers and get expert tips from our stylists and therapists