HAIR COLOUR EXPERTS
Hair Colouring in Bideford
---
We love colour at Beauty & The Bleach and hair colouring is our speciality service. In fact, don't be surprised if you see that the team's own hair colour has changed since your last appointment! With any hair colouring service, the most important thing to us is the protection of your hair. Before any hair colour appointment, we will carry out a patch test to ensure your skin will have no adverse reactions and after your appointment we're here to offer you the best advice on how to keep your hair at it's best.
---
HAIR COLOUR PROTECTION
Hair Colour Experts
---
We even have a selection of carefully selected products from our brand of choice, Milkshake, the only products we trust to look after your hair in the salon as a take home range so you can keep your hair in tip-top positions in between appointments. We're also delighted to announce a new find in hair protection, Olaplex. If you're a current client, you'll know that our hair in the salon changes regularly, so we know that damage can happen. Olaplex works to repair broken bonds damaged through colouring - another string to our bow of ensuring nothing but the best for your hair. If you'd like to know more about our recommended products for hair protection please contact us using the button below.
---
Hair Colouring Services
This is the 1st item
This is the 2nd item
T-Section Foils
½ Head Foils
Full Head Foils
Roots
Full Head (short & long hair)
Ombre/Balayage
More Hair Colouring Services
This is the 1st item
This is the 2nd item
Root Stretch
Toners
Eraser
Olaplex in Colour
Olaplex Stand Alone
Olaplex including Blow Dry
OTHER SERVICES
Looking for
something else?
OUR WORK
Expert colouring applied by our skilled hair artists
---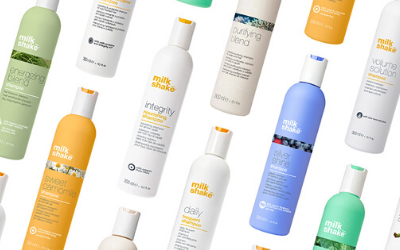 WHAT ARE YOU WAITING FOR?
Discover Your New Perfect Look

---
Our team also takes part in various hair colour competitions in larger cities and in the capital which means we always have our finger on the pulse of all things hair and that our hairdresser's are up to date with the latest trends. Whether it's hidden colouring, tips or ombre's - we have the skills and expertise to bring your dream look to life. If you've been thinking about bringing your hair to life with some colour, book now online or give us a call on 01237 239117 and have a chat about what might be right for you.
---
Sign Up to The Expert Corner
Be the first to hear about our latest offers and get expert tips from our stylists and therapists