HAIR EXPERTS
Hair Salon Bideford
---
Our friendly team of hair stylists are highly qualified in all aspects of hair and we're always keeping up to date with the latest hair trends to ensure that we're offering you the best possible service and you're safe in the knowledge that your hair is in the hands of the experts - there's nothing we haven't done before. We cater for every hair colour from highlights to balayage to creative colouring. There is nothing that we can't achieve.
---
MAKING THOSE SPECIAL MOMENTS EXTRA SPECIAL
Children's Cuts Bideford
---
We also offer all children's hair cuts, including their very first one. It can be an emotional time for parents and we know this too, so we have a special certificate for you to take home and keep that very first lock of hair which is snipped so you can hang on to that special moment for years to come. For a small extra fee, you can also get your picture taken together and printed right then and there in the salon, capturing the magic forever.
---

OUR WORK
Take a look at our expert work first hand...
HAIR PRODUCTS
Natural Protection
When Your Hair Needs It Most
As well as our hair services, we also provide the industry best hair care products which we have specially selected from our brand of choice Milkshake. Milkshake is an innovative Italian company that only uses natural ingredients combining milk proteins, fruit and power boosting natural ingredients to enhance your natural hair. The products are not tested on animals and it is free from harmful chemicals. Each product can be combined to tailor your hair's perfect needs. We're very environmentally conscious and we now also offer a 'bring your bottle back' service where we refill your bottle as opposed to giving you a new one, reducing plastic use - everyone has to do their bit for the planet! Feel free to get in touch with us at the salon for a chat or ask us about what's best for you at your next appointment.
---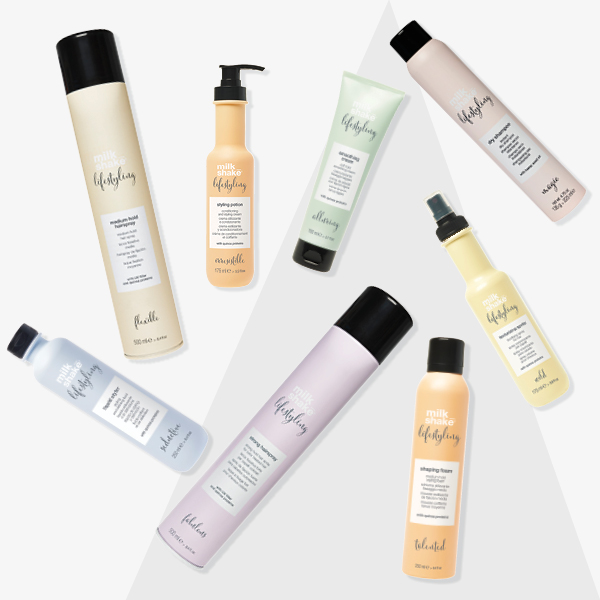 Sign Up to The Expert Corner
Be the first to hear about our latest offers and get expert tips from our stylists and therapists
OUR HAIR SALON
Hairdressers Bideford
---
We know that there are no second chances when it comes to your hair, which is why we refuse to compromise on the quality we offer no matter whether you're coming in for a full colour or a simple cut and blow dry.
---