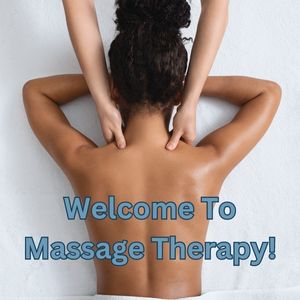 Stunning 20% Saving In September Sets You Up After Summer!
---
School summer holidays can be busy, stressful and sometimes exhausting for parents, care givers and all of those working hard to make memorable events, vacations and entertainment for the myriad of weddings, festivals, children and tourists that need so much of our energy! It can be hard to find the time or inspiration to give back to ourselves and indulge in self care that doesn't require the extra burden of planning and hours set aside just relax and rejuvenate our minds bodies and spirits. That's where our dedicated services come in, giving you exactly what you need, some time and space to rest and recover from all of your hard work.
---
Picture this: You walk into a cozy room filled with soothing music, soft lighting, and a comforting ambiance. In the centre, there's a plush massage table just waiting for you to sink into. That's where the magic of massage begins!…
Does that picture sound great? Are you looking to de-stress, relax, and enhance your well-being?
---
In that case, welcome to massage therapy! As a professional massage therapist, I'm here to introduce you to the incredible benefits that massage can have on mind and body.
Massage is a fantastic way to melt away daily stress and tension. Whether because of work pressures or personal challenges, massages provide a much-needed escape, allowing you to enter a state of tranquility and calm. You'll feel lighter, rejuvenated, and ready to take on anything.
Massages have loads of physical benefits too. The primary one is pain relief. Whether you're experiencing chronic muscle pain, tension headaches, or recovery from an injury, targeted massage techniques can provide relief by increasing blood flow, releasing endorphins, and reducing inflammation. Say goodbye to niggling aches and hello to a pain-free, comfortable existence!
And let's not forget about the emotions. Physical touch through massage can trigger a range of positive emotions as well. Through gentle, nurturing strokes, massage can foster a deep sense of connection and well-being. It helps promote relaxation and reduce anxiety, depression, and insomnia. You'll leave each session with a renewed sense of clarity, calm, and enhanced mental focus.
Regular massages can boost your overall health and immune system. By stimulating the lymphatic system, massage helps remove toxins, increase circulation, and improve the function of vital organs. Just like giving your body a natural detox!
And there's more! Massage therapy can enhance flexibility and range of motion by loosening tight muscles and improving joint mobility. It promotes better posture, reducing the risk of future injuries. Whether you're an athlete looking to optimize performance or just want to move with ease, regular massages can be a game-changer.
Whichever of the benefits is the one you're after, massage therapy is an incredible holistic approach that can benefit you on multiple levels. Give yourself or a loved one a gift and book your first massage session today. Your body and mind will thank you later!
In case a massage doesn't sound tempting enough… I have some amazing news to share with you. For the entire month of September, I am offering an exclusive 20% discount on my exceptional massage therapy services. Yes, you heard it right - a whopping 20% off!
If you've been yearning for some much-needed pampering and rejuvenation, this is the perfect opportunity to treat yourself without breaking the bank. Imagine sinking into a state of pure bliss as the skilled hands of a professional massage therapist work their magic, melting away your stress and tension.
Whether you're looking to unwind, alleviate muscle pain, boost your well-being, or simply escape the chaos of everyday life, my massages are tailored to cater to your unique needs and preferences. With years of experience and a passion for healing, I will create a tailored session that targets your specific areas of concern, leaving you feeling refreshed, revitalized, and oh-so-relaxed.
So, mark your calendars, spread the word, and take advantage of this incredible 20% discount for the entire month of September. Treat yourself or surprise a loved one with the gift of relaxation. Book your appointment today and let the transformative power of massage therapy transport you to a world of tranquility and ultimate rejuvenation. Take a look at our selection of various massages on the website and take the opportunity to choose the one that meets your needs best and get in touch with any questions or queries that can be answered by us to ensure you receive the exact treatment you most need and best suits you! Hurry, this offer won't last forever but the benefits to your mental, physical and emotional health will continue to be experienced long after you leave our expert care and go back to your busy life, refreshed, relaxed and revitalised!